Our
BRAND PARTNERSHIP
Experience the excellence of Made in Italy glass design and craftsmanship.
We have traveled from North to South to present you with other models of excellence in Made in Italy glass design and craftsmanship. Be inspired by the unique creations of Italian brands, each with their own history and style. Discover the art of luxury thanks to our selection of handmade Made in Italy glass products and let your home or office become a work of art.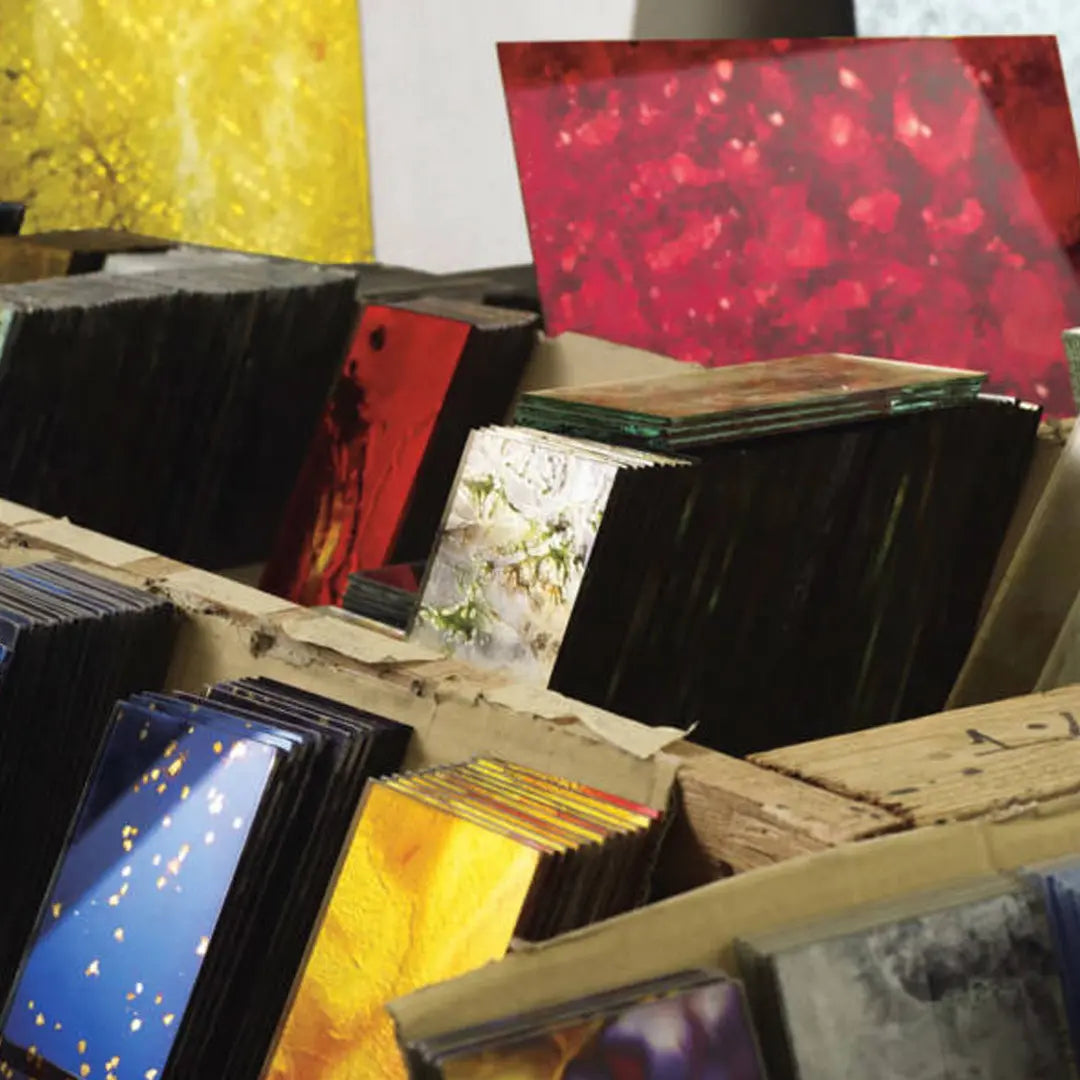 ANTIQUE MIRROR
Antique Mirror has been dedicated to researching and creating special products in the world of flat glass for over forty years. It offers a wide selection of antique and decorative mirror finishes for various interior uses: furniture covering, columns, tiles, furnishings, design objects, and more.
The company was born from a tradition entirely Made in Italy, or rather Made in Tuscany. In this land, they have their roots from which they feed on the beauty and culture that have made it unique in the world. The exclusivity of their products has also been able to conquer designers and architects from all continents. An international breath that is a continuous source of comparison and inspiration.
All slabs are produced in the Sovicille (Siena) plant with the application of particular procedures and purely artisanal techniques. This allows each product to be similar in nature, but unique and unrepeatable.
The production cycle starts from float glass slabs, as a base material, which are worked and silvered. The artisanal nature of Antique Mirror's processing techniques, combined with the chemical reactions that occur in the creation of different decorations, allows for products that are always comparable, but never identical to each other. This characteristic gives uniqueness to each mirror slab and its related use.
Tuscany, Italy
DISCOVER THE PRODUCTS
CONTINUE DISCOVERING OUR PRODUCTS
Glass artisans create custom-made furniture and furnishings. Unique and exclusive furnishing complements made in Italy using quality materials that are in perfect harmony with your personal style and your home or office. The tradition of glass art merges with innovative design.
DISCOVER ALL PRODUCTS