Your personality in your decor
Customize our products
Choose dimensions, colors, and finishes to customize our products. We create a unique and tailor-made product to add personality to the furnishings of your home or office.
DISCOVER HOW
Let yourself be inspired
You can choose from a wide range of options, from glass dimensions and shapes to textures and colors, to create a custom-made glass furnishing complement that perfectly meets your needs and integrates perfectly with your home.

Customizing glass allows you to create a unique design that reflects your personality and your lifestyle. You can choose the shapes, colors, patterns, and effects that you prefer, creating a furnishing complement that is truly unique and represents you.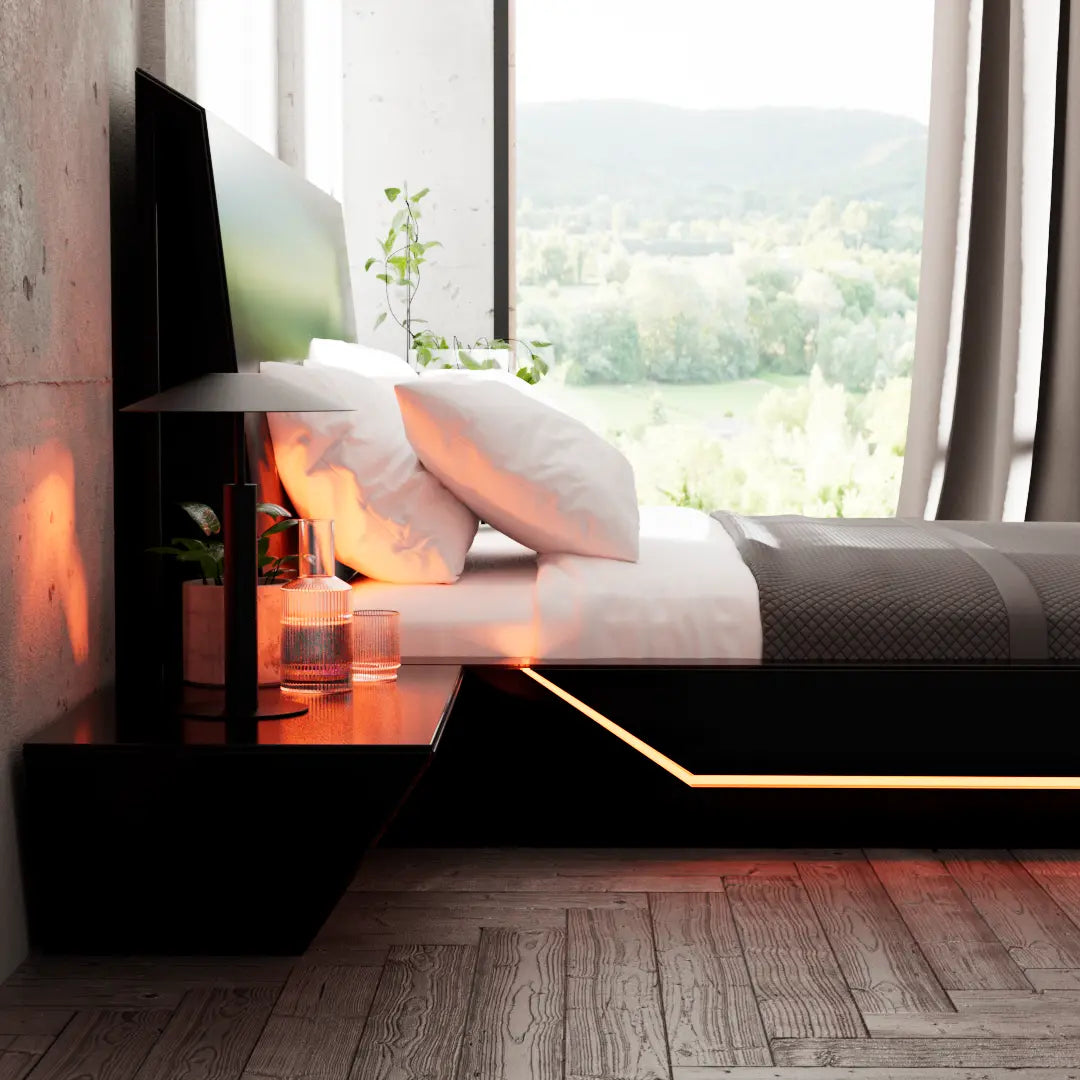 Black
Ottanium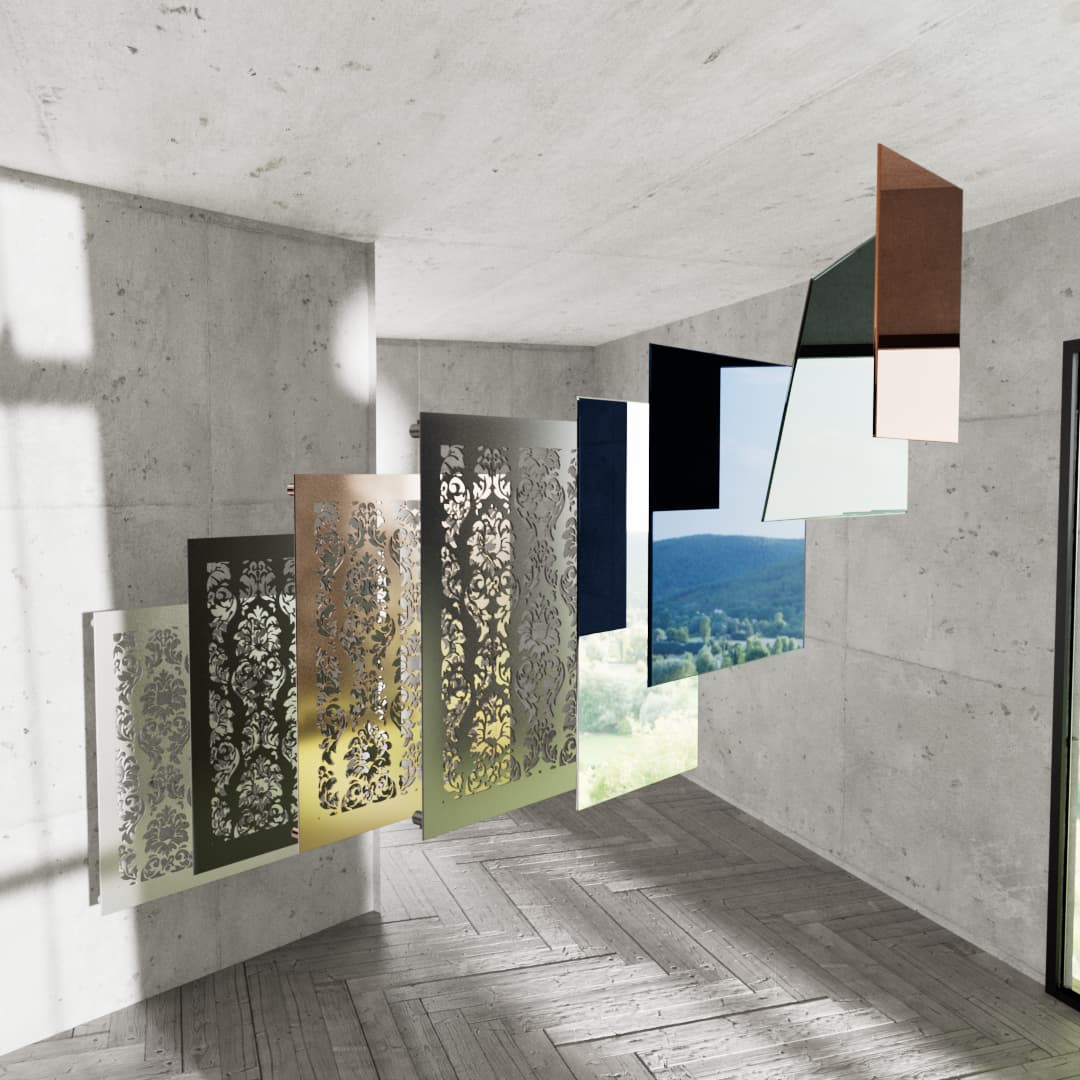 ADD PERSONALITY TO YOUR GLASS FURNITURE
Customizing glass furniture offers endless possibilities for personalization. The flexibility of glass allows for the creation of custom-made and unique furniture pieces that meet your specific needs and preferences.
Not only shapes and dimensions but also colors: glass can be worked with different types of finishes, from mirrored to colored, to create customized chromatic and visual effects.
You can personalize glass shelves for your bookcase to match your living room, or customize the design and color of glass mirrors to create a unique atmosphere in your bedroom, or personalize a glass table that perfectly suits the style of your dining room.
Customizing glass furniture allows you to add personality to the spaces of your home or office to make them truly unique.
TRANSFORM YOUR SPACE WITH A UNIQUE, CUSTOM-MADE GLASS FURNITURE DESIGN
Not only customizable furnishing accessories, but also fully tailored glass furniture projects that can perfectly fit your available space.
Our glass artisans offer the possibility to customize glass according to your specific requirements for size, shape, color, and type of glass used.
A team at your disposal, from design to implementation of unique and tailored glass furniture projects to transform your space.