Rifleo is the new brand of Vetrarte born from the fusion of two words, united in their deepest meaning: Riflesso and Vitreo.
Two words that summarize the character of glass, the absolute protagonist of Vetrarte's experience in the field of processing and transformation of glass, crystals, and mirrors.
The glass artisans of Rifleo create custom furniture and home decor. Unique and exclusive home decor, made in Italy using high-quality materials that perfectly match your personal style and your home or office.
DISCOVER WHO WE ARE
Products 100% designed and made in Italy
Customize
ADD PERSONALITY TO YOUR GLASS FURNITURE
Thanks to the flexibility of glass, the possibilities for customization are practically infinite.

Customizing glass furniture allows you to create modular furniture and custom-made and unique decorative elements that meet your specific needs.
When you customize glass, you can choose from a wide range of options, from dimensions and shapes of the glass to textures and colors, to create a home decor accessory that perfectly meets your personal and functional needs.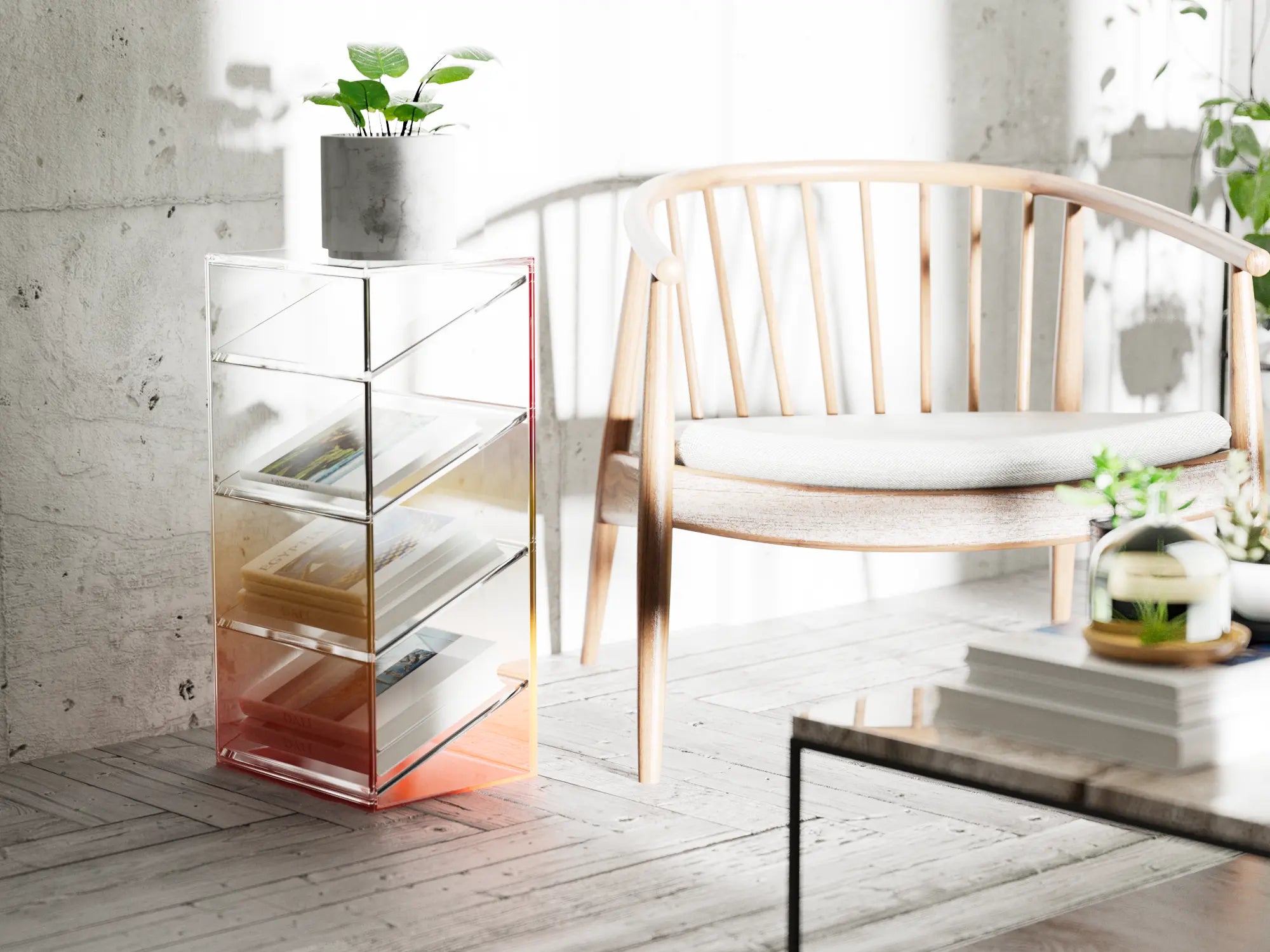 Orange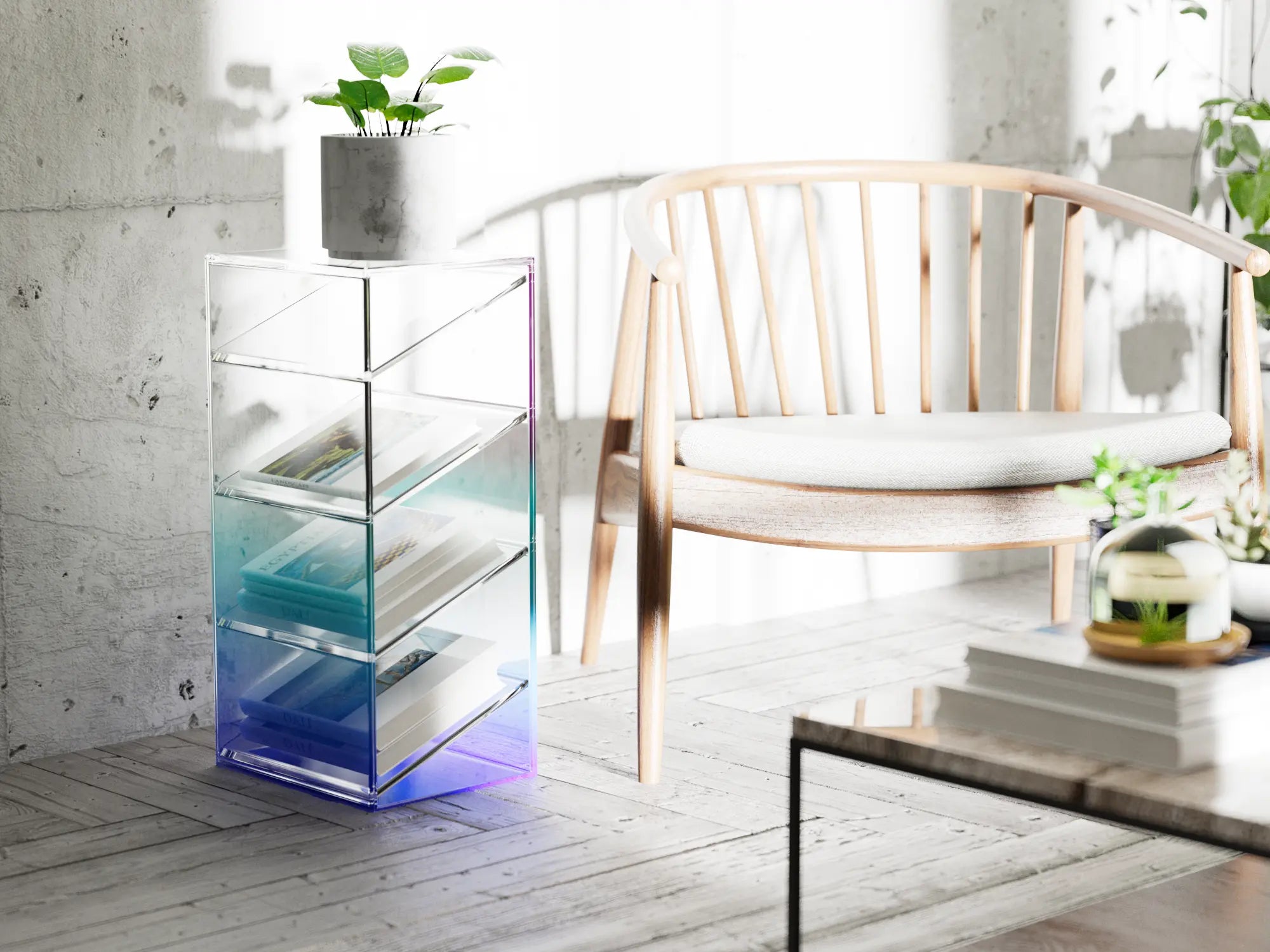 Blue
AND IF YOU DESIRE A TRULY UNIQUE CUSTOMIZATION OF OUR PRODUCTS...
Choose dimensions, colors, and finishes to customize our products.
We create a unique and tailored product to add personality to the furnishings of your home or office.
DISCOVER HOW
Discover the Furniture Collection
Furniture and home decor accessories in glass carefully selected to guarantee quality and durability over time.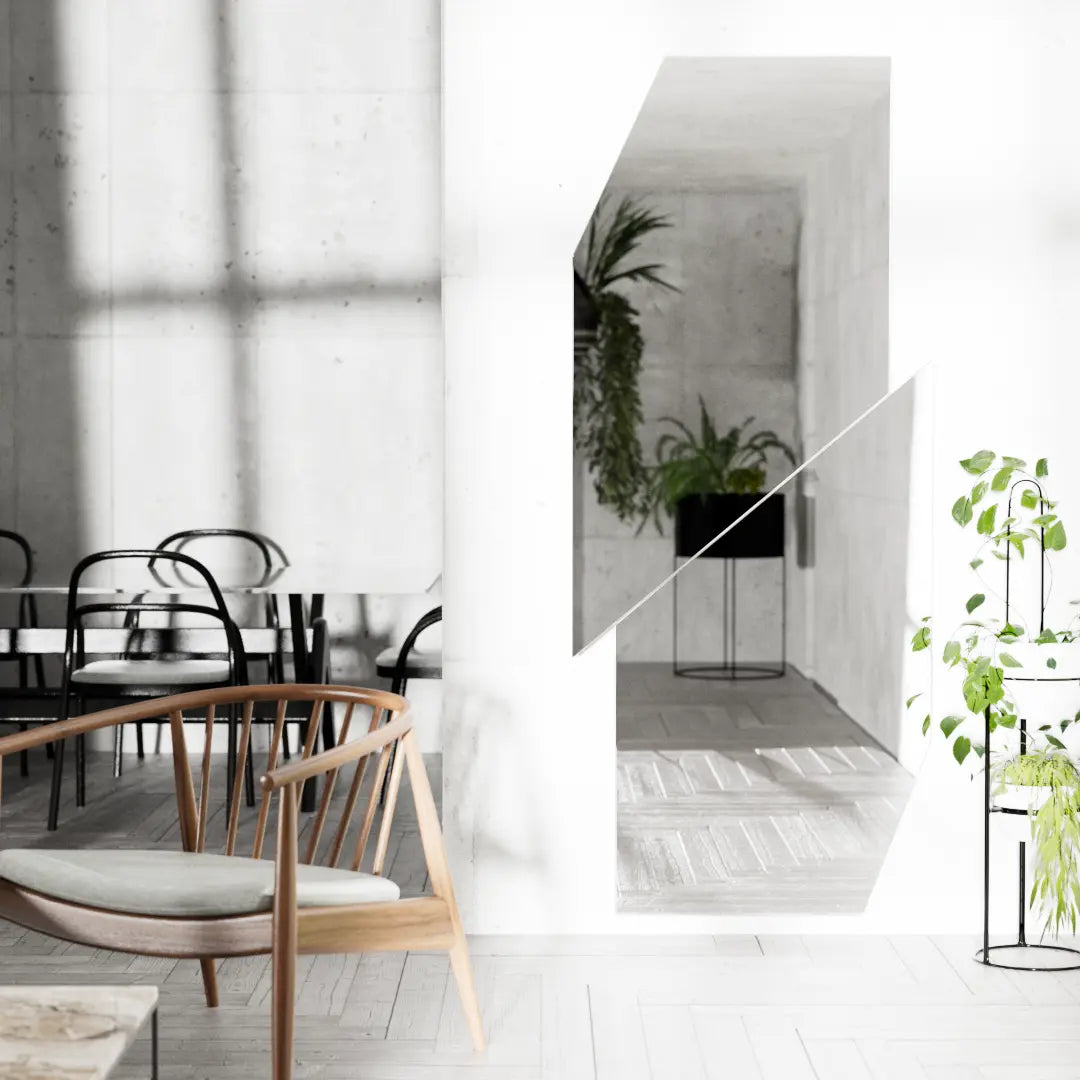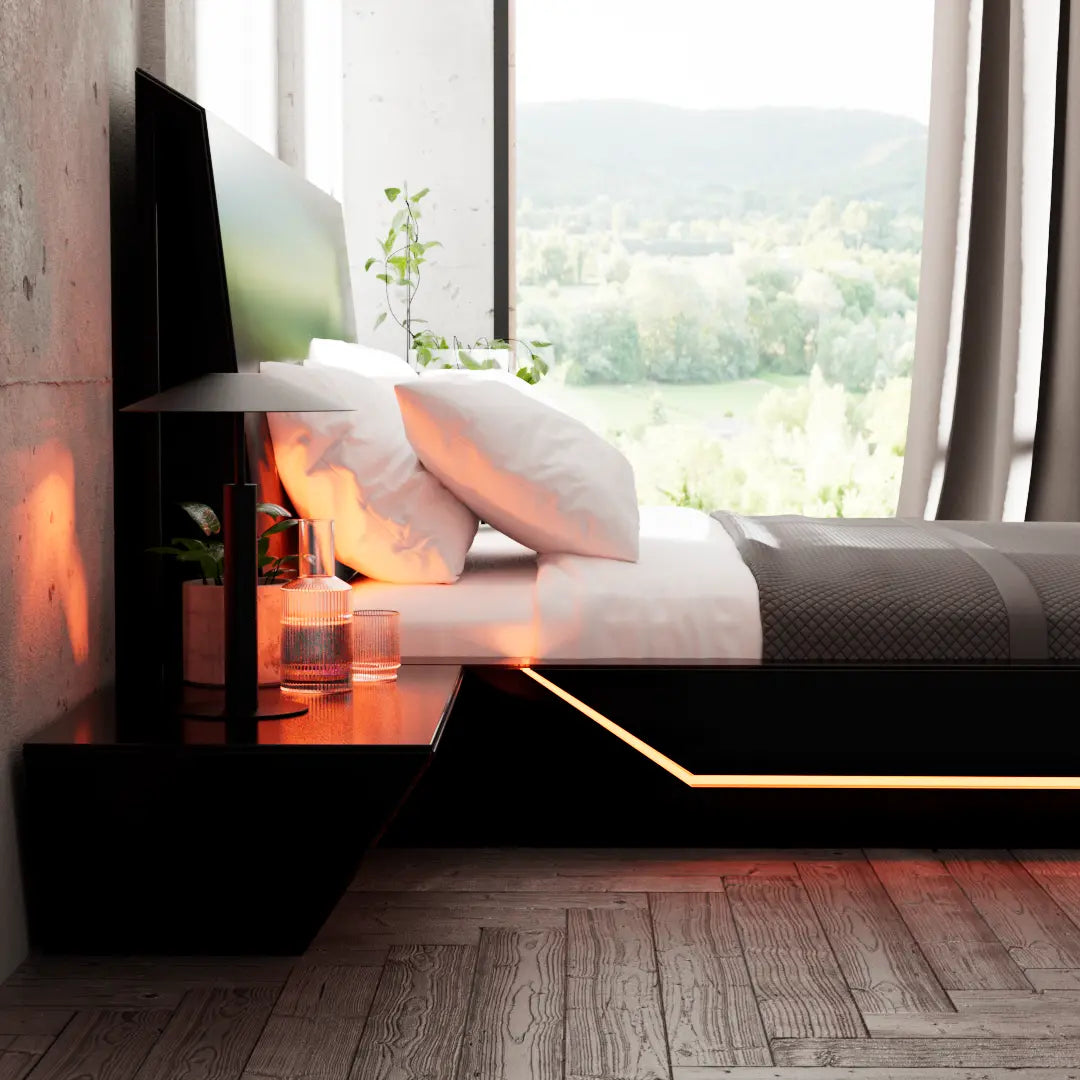 Cielo Bed
The Cielo bed adds character to your bedroom and completes your decor with style and originality.
Available in different colors and sizes, the glass bed is unique and original.
The lightness and transparency of glass are combined with the solidity of a bed to go beyond imagination.
DISCOVER
Aperta Mirror
A design furnishing solution that combines beauty and functionality.
Available in two sizes, the Zantetsu wall mirror provides brightness and depth to your home or office.
Decorate and furnish with the light of glass, giving style and personality to your environment.
DISCOVER
Regina Riser
Riser Regina is a home decor accessory that stands out for its elegance and simplicity.
Available in different colors and sizes, the Regina glass shelf can be used to enhance any object in the house, save space on a kitchen table, or as a support and lift for a monitor or PC on the office desk.
DISCOVER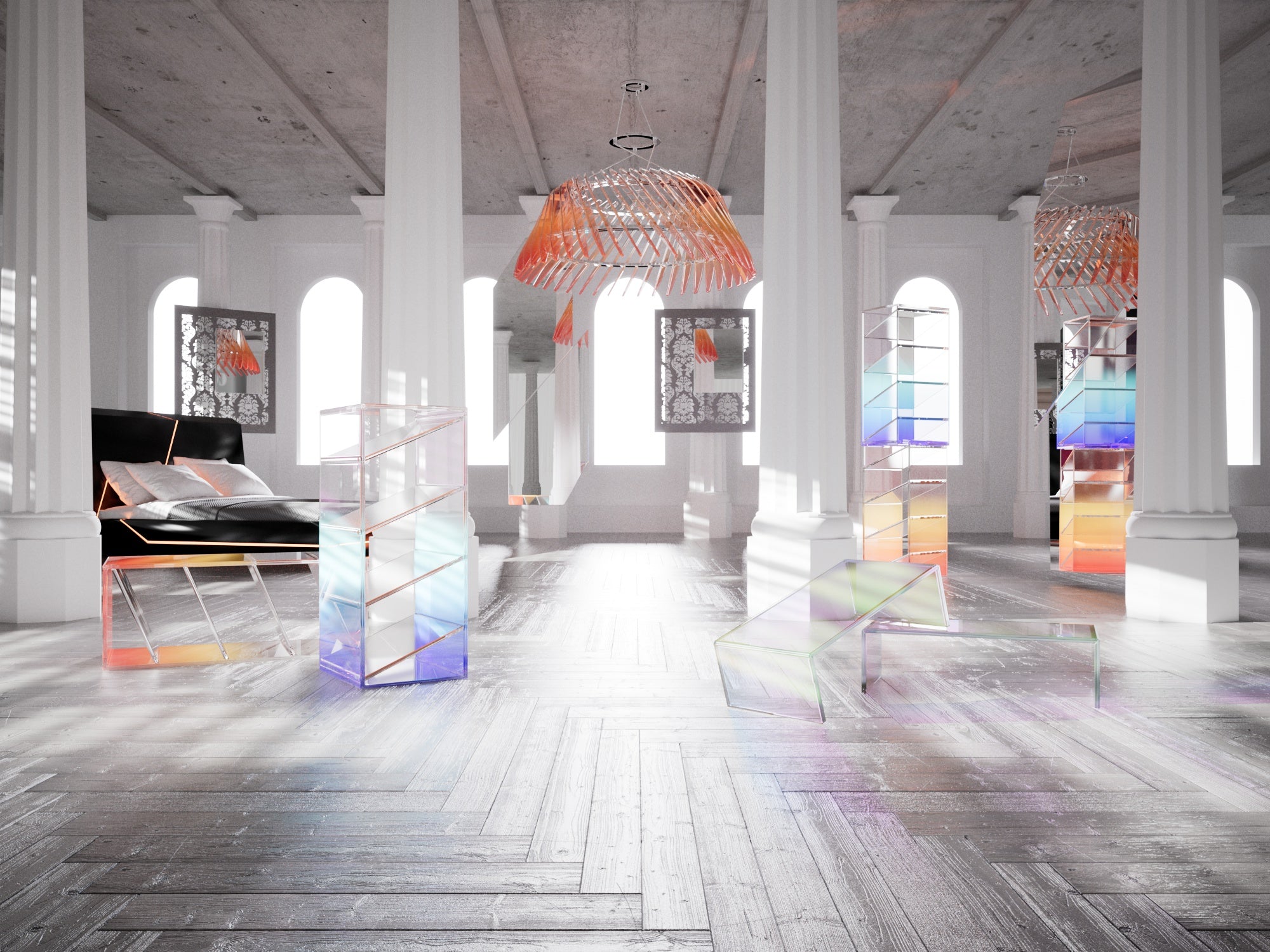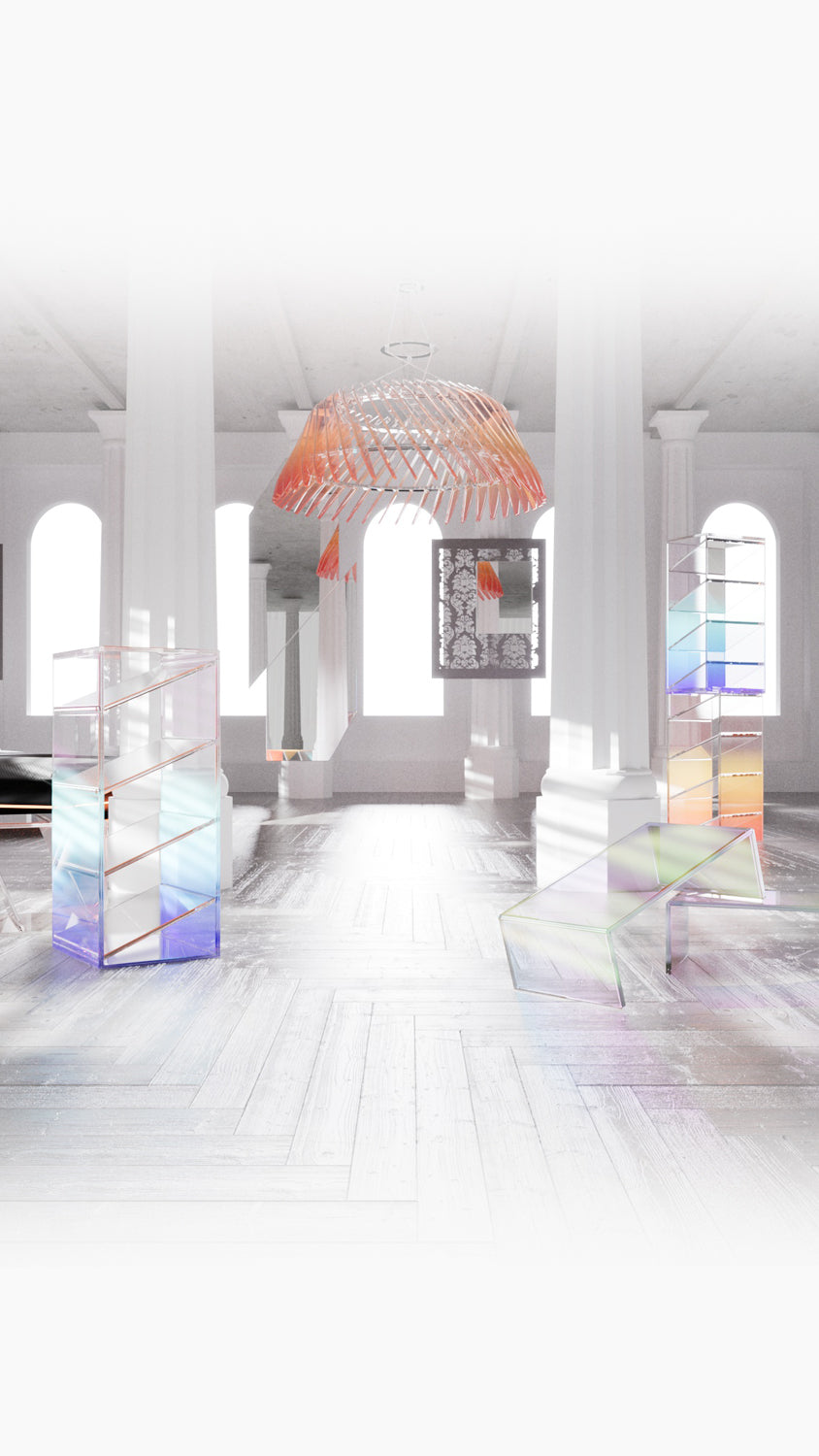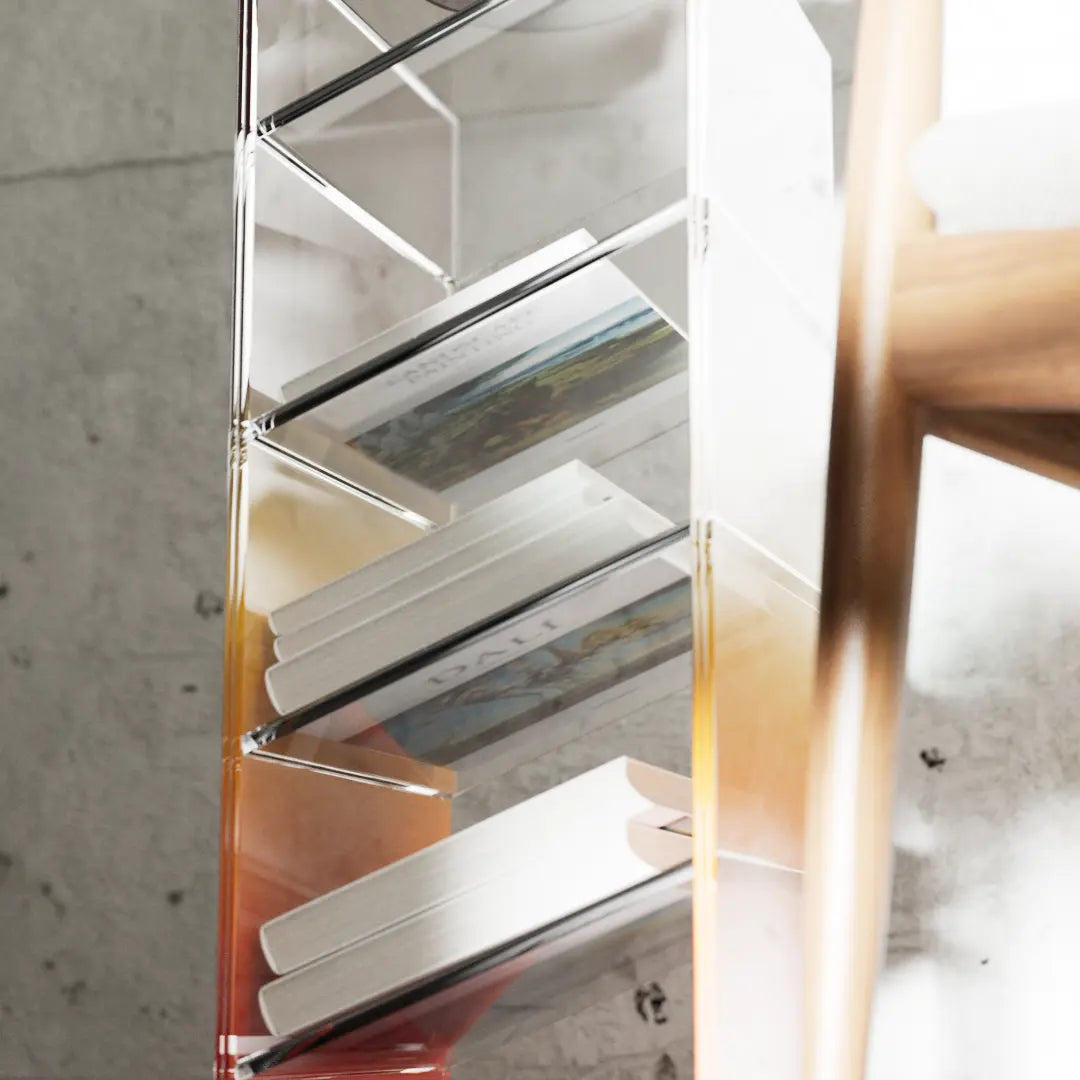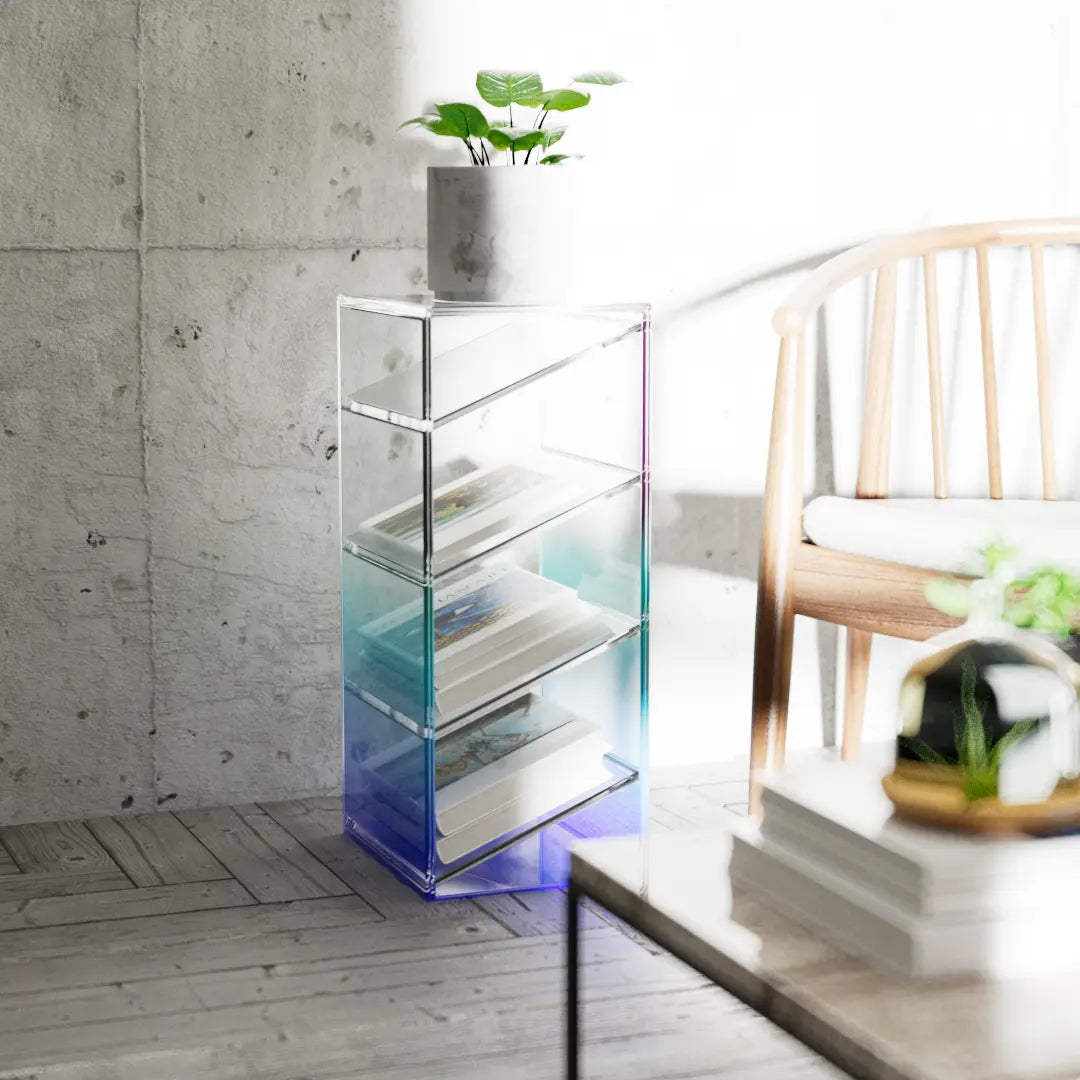 ---
Bookcase and magazine holder: the Edera bookcase is a functional and designer glass furniture accessory that transforms.
Edera bookcase is designed to keep magazines and books neatly organized, and its vertical design gives it a sense of lightness.

Be inspired by different sizes and colors to stylishly organize magazines and books in any room of your home or office.
Transform your space with a unique and tailor-made furnishing project
Not just customizable home decor accessories but also real glass furnishing projects tailored for you that can perfectly adapt to your space.
DISCOVER