GLASS FURNITURE
Glass furniture is an elegant and modern design choice that can add a touch of brightness and transparency to both residential and commercial spaces.
Crafted with high-quality materials and available in different shapes, colors, and finishes, glass furniture can be used in various ways to create a unique and personalized style.
Common glass furniture pieces include tables, chairs, sofas, coffee tables, and home accessories such as mirrors, shelves, and magazine racks. However, glass can also be used to create more original design elements, such as chandeliers and storage containers.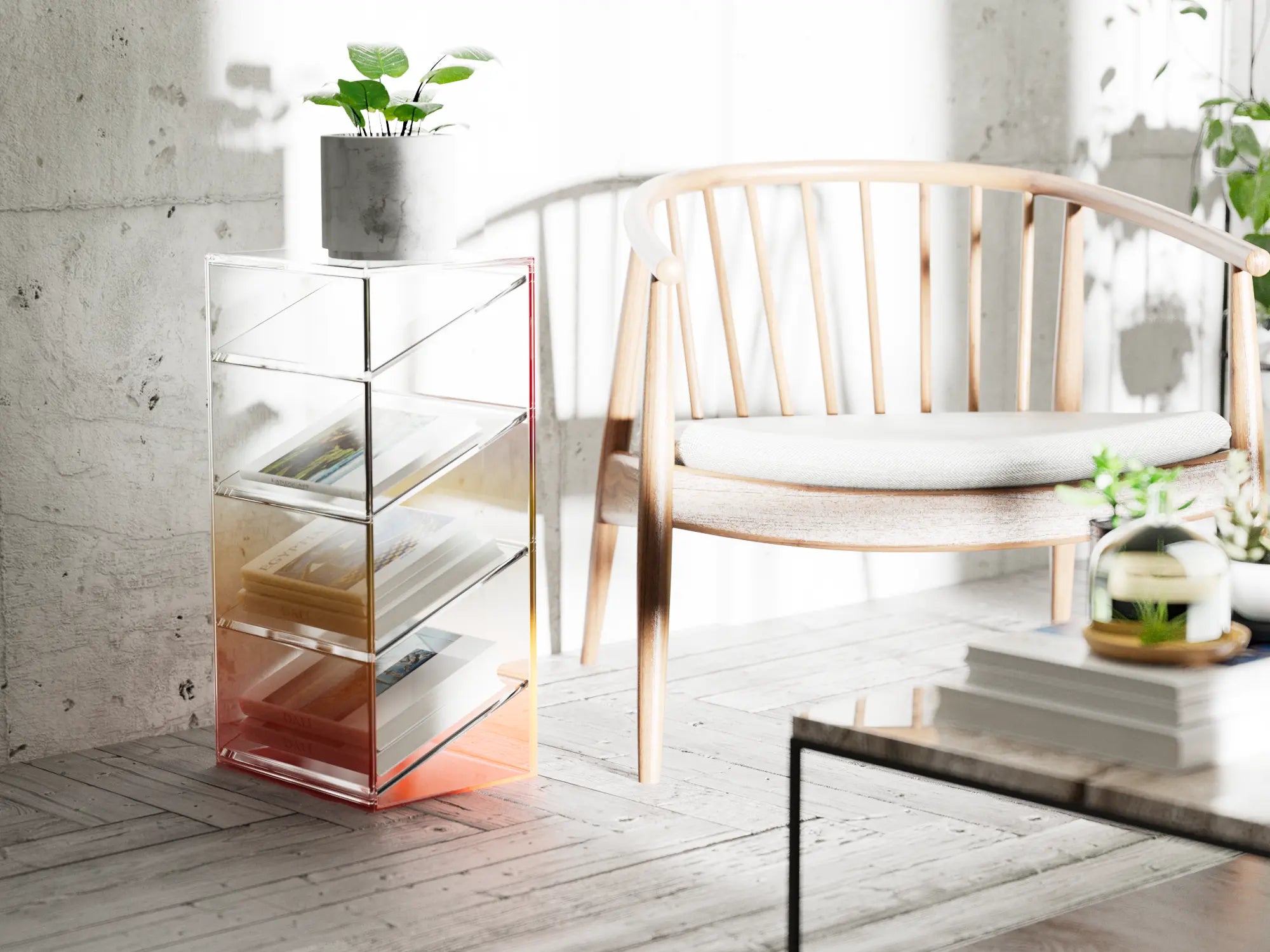 CHOOSING GLASS FURNITURE MEANS OPTING FOR A SOPHISTICATED AND MODERN STYLE IN ANY ROOM OF THE HOUSE.