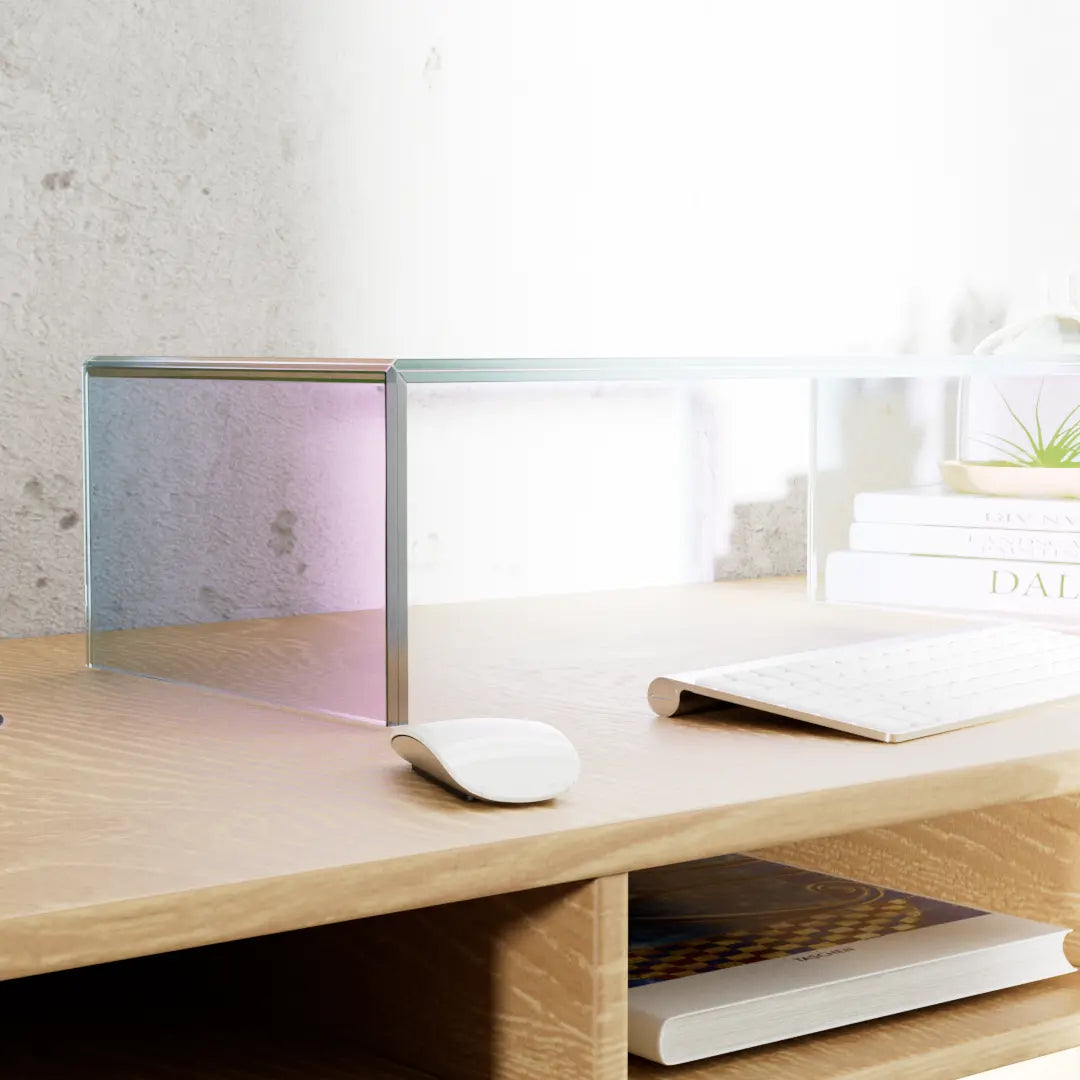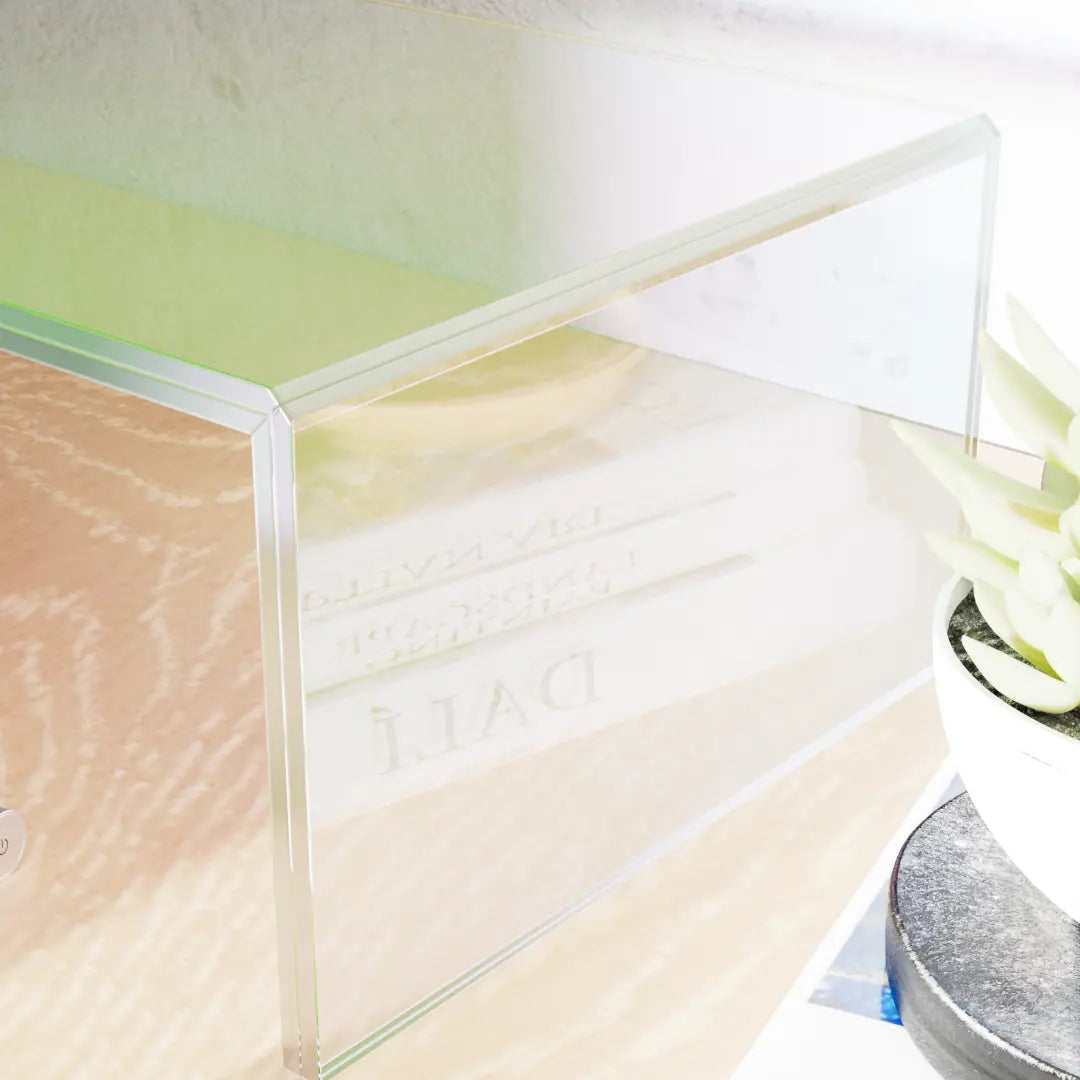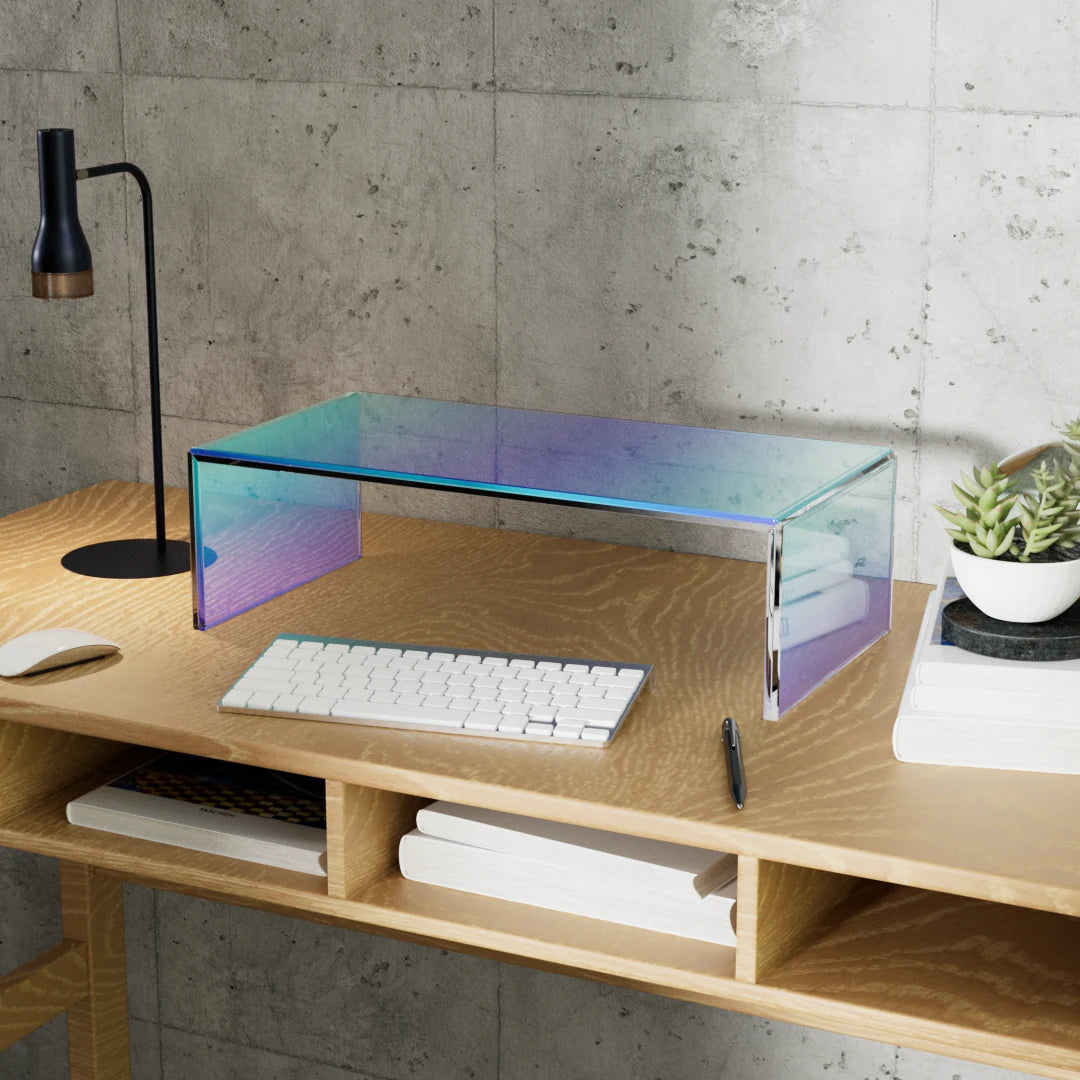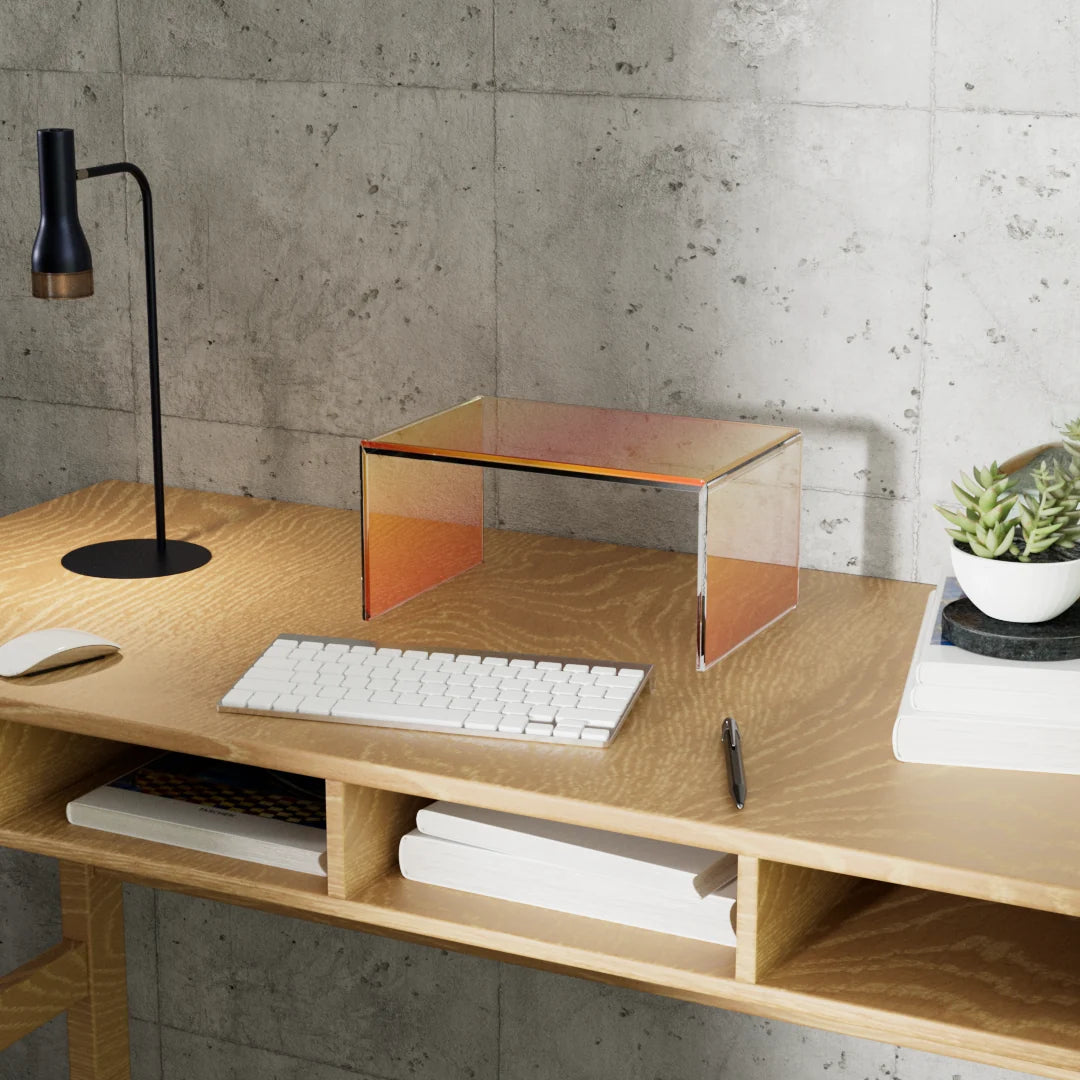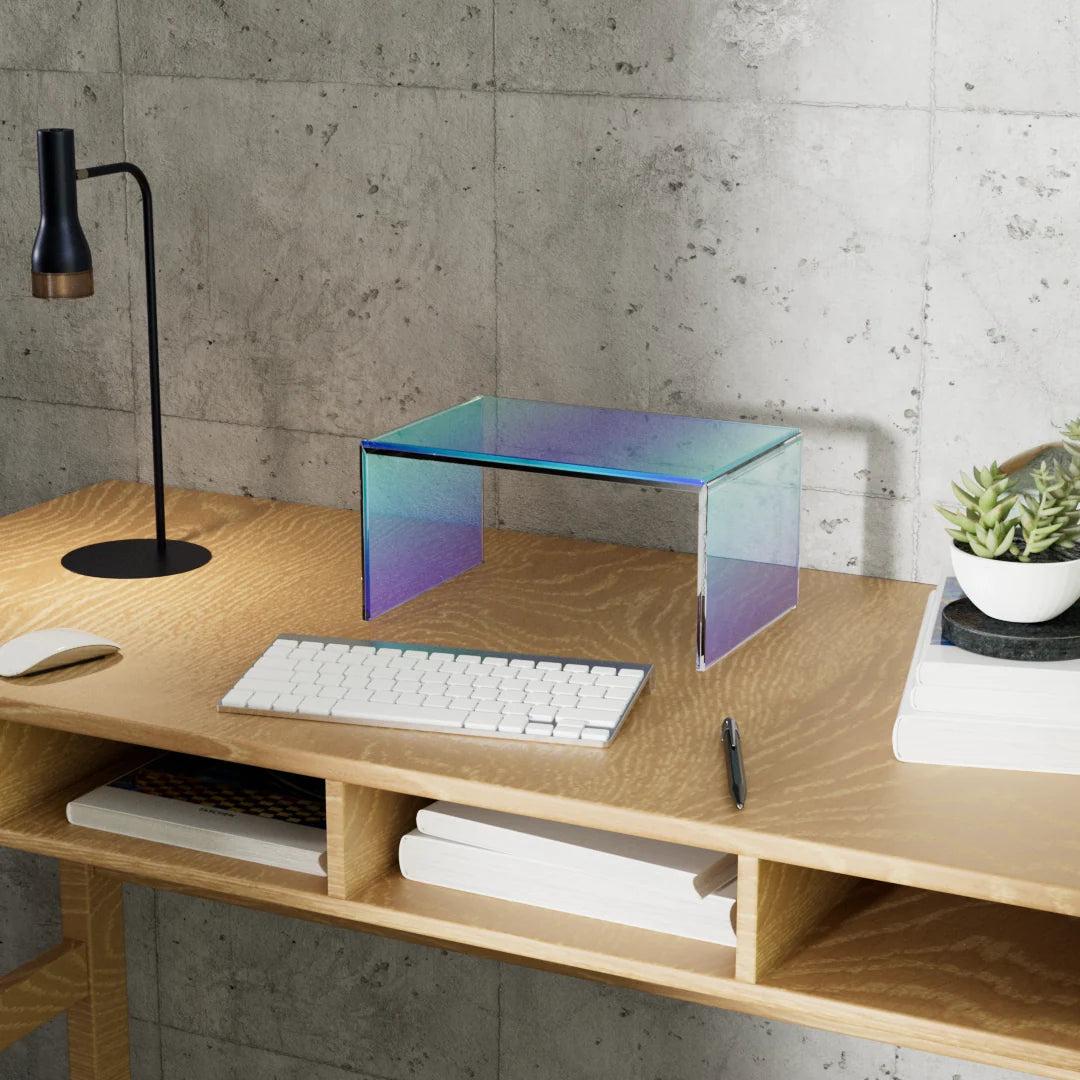 Regina Riser
---
Regina riser is a glass furnishing accessory that stands out for its elegance and simplicity.
Available in different colors and sizes, Regina riser can be used to enhance any object in the house, to save space on a kitchen table, or as a support and elevation for monitors or PCs on an office desk.
Capable of both enhancing your objects and saving space, the Regina glass riser also helps maintain perfect posture in the office. These features make it not only a design object in glass, but also highly functional.

Made by our best craftsmen
This item will be delivered in 4 weeks
Delivery and placement on the floor - Unboxing - Assembly
Find out the details of the product
ADDITIONAL INFORMATION
We currently deliver our products to Italy, Germany and the UK.
If you are ordering from a different European country, please fill out the form on our contact page to receive a personalized quote.

This product will be delivered in 4 weeks.
Delivery and placement on the floor: delivery of the purchased product to your home or office at a floor other than the street level, including placement inside your home or office
Unboxing: unpacking and removal of packaging materials
Assembly: installation and assembly, including cleaning the area where the installation was performed

CUSTOMIZATION
NEED MORE INFORMATION OR WANT TO CUSTOMIZE THE PRODUCT?
Fill out the form to let us know what you would like to change
Create with Rifleo
Choose dimensions, colors, and finishes to personalize our products. We create a unique and tailored product to add personality to the furnishings of your home or office.
Discover